Welcome bloomer's again here, Today I am going to review the "Sony WF-C500" which is an incredible earbud at this price but also the beast under best earbuds under 100$, which I will tell you below why I'm saying.
Sony WF-C500| Best Sony Buds Review 
Sony WF-C500 is about to come under 100$, but these days you can get as much as under (68$) due to the offer on Amazon. But before going to buy, first, listen to all the good and bad features of the Sony WF-C500 that can boost your buying choice. Although it depends and relies on the behavior of different person convenience, I hope you have read this line. So, now let's explore more about Sony WF-C500 earbuds.
Features:- (Good)                    
Unique and Sleek design
10hrs of continuous playback
Large buttons on buds to ease in controls
Features:- (Not Good) but can be added at this price as similar features come in other earbuds at this price.
No, Noise Cancellation
No Transparency Mode
No Wireless Charging
No Auto Pause feature when removed one of the earbuds.
Now after, all this stuff we can now talk about its charging case that seems like you have carried a capsule in your pocket. The bottom part is flat all around that making the overall case easy to set down on the table. The transparent cover that helps to close the whole case is made up of semi-translucent material which lets us easily view the lights when charging the buds. You know open and closing of the lid is done by magnets that hold all the game.
WF-C500 Truly Wireless In-ear Headphones to buy  in 2022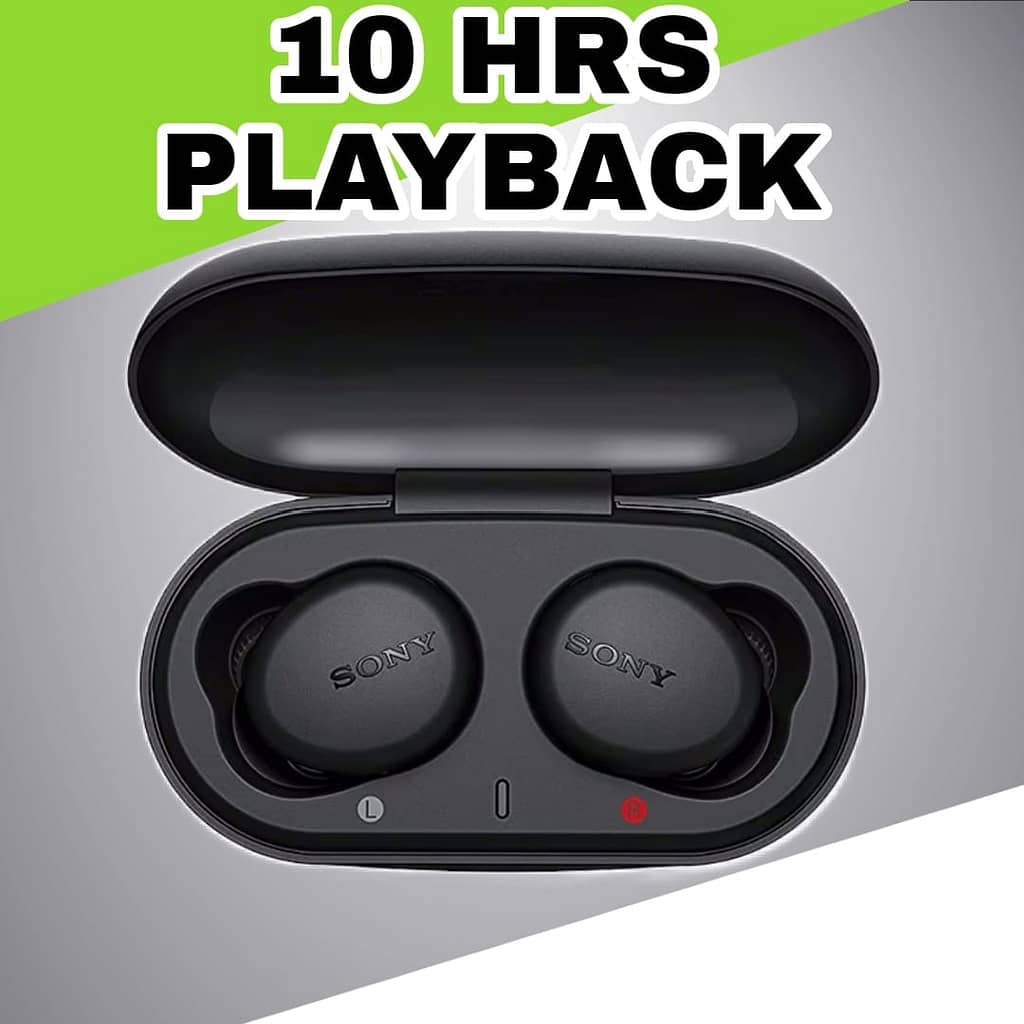 Due to matte plastic, we can now relax by not having any scratches even when suddenly fallen from our pocket. As you know its recharging case means you can charge the buds from the case when it is discharged after listening to songs. You can charge your buds by taking a c-port type cable in the back of it. When your buds are charged but you can add 10hrs extra playback in your pocket because of its case.
When you look out at Sony's other models you will get similar features in terms of design and compatibility. Sony WF-C500 doesn't come with a touch sensitivity feature that can make your friends odd but there is a large button on the buds to ease in controls. You can increase volume by tapping on the left bud and to decrease the volume in the Netflix video, you can just hold the button.
When watching a movie on Netflix you can pause/stop it by just a single tapping on the right bud and do the same for play. You have to press two times to jump on the next tracks or part and three tappings will let you go back. Listen also, you can turn on your assistant by holding the button on the right side. Fun fact:- You can learn and remember all these features by watching your favorite movie.
But you can feel a little isolated from your surroundings when you wear it on your ears. When you are listening to something you will get crystal clear bass sound and that is why Sony sound systems are known for.
You can find it a little weakened when you are making or receiving calls, you will feel a low voice but that is not the only point to judge a Sony's buds. Sony WF-C500 is easy to use and remains a long-running horse for long listening sessions.
At the last, I end here by telling you my points but don't be shy to add here some of your points by commenting or mailing me. Let me also know are you going to buy Sony WF-C500 Buds or not after this amazing conversation.
Thanks for visiting thebloomtalks.com