Welcome bloomers again here, Have you listened to the new Sony LinkBuds built on earth for us to make our lifestyle like the 2050s. Literally, Sony has worked like that no other earbuds company could do in terms of segments like design, look, connectivity, and more features going to reveal.
Sony LinkBuds gives vibes of futuristic technology, like no one of you has been expecting this kind of design. A hole in earbuds seems like worn jewelry on ears. Apart from this, the hole in the earbuds allows you to hear more ambient sounds of your Havana song.
The one thing also which makes it use of advanced technology and mind is the use of recycled plastics to build sony LinkBuds says Sony. The house or case of the link buds has a C port to light up the case for your extra power, giving you a total of 17.5 hours of battery with its charging case and without it, gives you 5.5 hours of battery. That's pretty good enough if you are an addicted user of buds, and travel a lot.
Why does the Sony linkbuds have a donut hole?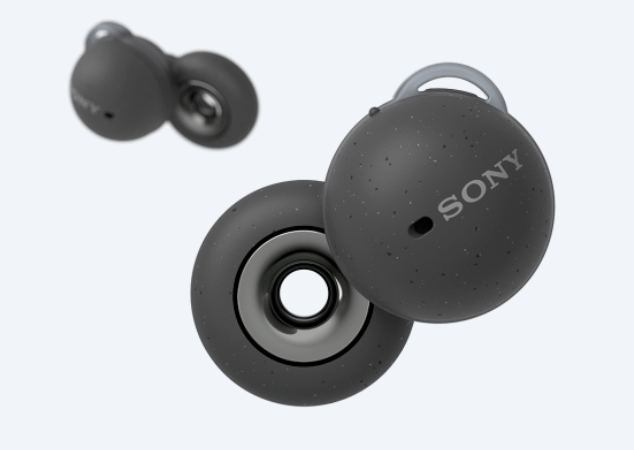 -> Also looking at ring or hole, a ring driver has been installed to synchronize your music with your surroundings. See, if you are walking having Sony LinkBuds then you will be listening to your music as well as a feel to your surrounding sounds. We can also say it also supports live monitoring in which what we are talking or sounds coming to the buds will be listening to your ears at the same time.
The experience of listening in the LinkBuds is crystal clear with high-quality sound that takes your love to the moon. Your calls and conversations are also going to be there. When coming to noise cancellation features then it is ineffective when compared to its previous models. It may because to make buds connect with your surroundings.
Read also:- Is Poco M4 Pro 5G rebrand of Redmi Note 11?
When talking about the comfortability of the LinkBuds then no matter "How many times you shake your head?" In order to fell it down. LinkBuds are not going to get rid of your ear even after such practices. For this sickness, Sony gives you silicone supporter arcs of four different sizes.
You know the 12mm ring-shaped audio driver gets power with a V1 processor but you don't get the LDAC support which is mostly found in costly buds. But that's not a point of worry, think Sony has built the LinkBuds with recycled plastics with almost included all flagship features at $179.99. The vision of Sony is no doubt futuristic.
The Sony LinkBuds come with a sweatproof design and water-resistant features. You can even drop buds in water to make it sure! Just a joke. But if however suddenly happens then it will not be affected by water. The LinkBuds are rated IPX4 for water resistance. There is a small light in the case to make sure fits. You can control the LinkBuds by tapping near your ear for skipping tracks, adjusting volume, playing, and pausing. Sony says this tapping "wide-area tap".
Read also:- Samsung Galaxy S22 Ultra Critical features [Must Know]
The LinkBuds are connected with your Android easily as it supports Fast Pair and Swift pair on Windows 10 / 11. It just means you are ready to go for your work, having these on ears with fast connectivity. It doesn't support wireless charging support but has given a c type port to charge the case.
These LinkBuds are available in two colors (white and grey) for $179.99.
Now it's yours to share your hands-on reviews by commenting or mailing to The Bloom Talks.
Thanks for visiting thebloomtalks.com