What do you know about the graphite cooling system in smartphones?
Welcome bloomer's again here, Today I am going to tell you about Samsung used a graphite cooling system in the galaxy note 20 series. Let's bloom more about this:-
Samsung used a graphite cooling system in the galaxy note 20 series
As we are very familiar with Samsung galaxy note 20 phones and it's series after launching, mostly Samsung lovers bought it and also other ones too obviously found very interesting features from tit to tat means everything is installed perfectly which literally performs too good with 12Gb of RAM and this year kills its nearby and overpriced phones which seems proud for Samsung lovers. Consumers are very satisfied with it and wanna know why it does not get too hot when performing many tasks at a time or it should get even small lag, then this is for you.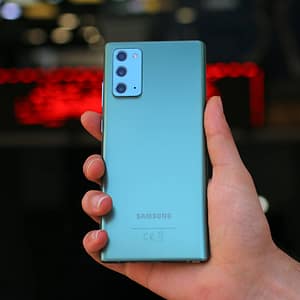 Photo by Zana Latif on Unsplash
Samsung has used here fastest processor ever made by Qualcomm for note 20 phones which makes it too fast and unbeatable, also used a concept of thermal cooling which is installed in its motherboard named multilayered graphite thermal pad, when you open its mechanism from the back. literally, feels cool when any phone company uses copper heat pipes for cooling of phones with some advanced gadgets installed. These copper pipes are installed where phones are getting too hot, as this feature is already been using in its previous versions phones for cooling and here used too with some upgraded pipes.
The display has too copper borders seems and used here for cooling of the display as you know refresh rate is 120 Hz. Suppose you have to change any part of it then opening may be difficult at the back as there is a very sharp edge for it with the company's fitted but can be opened with some sharp edge tools use in the back and after the repair, stick it with some adhesive. Thanks for visiting
thebloomtalks.com.