Welcome bloomers again here, Samsung has finally announced the FE of Galaxy of S21 which means the Fan Edition of S21 has flagship-level specs like snapdragon 888 chipset, 120Hz display, 128GB of storage all comes under $699. This addition in the series was added to Samsung's lineup.
This new Galaxy FE offers a 6.4-inch display which is a little bit larger than S21's 6.2-inch panel. Although every spec and feature is common, leaving display size.  Galaxy S21 FE has a 1080p OLED display with a 120Hz refresh rate just the same as S21. The camera is still the same having a bump on the rear.
The FE has a 5nm chipset (Qualcomm Snapdragon 888) which is truly a flagship chipset. If talk about the cameras then it comes with 12-megapixel f/1.8 as the main camera with optical stabilization. You can see a sudden change in a battery pack as S21 FE comes with 4500mAh whereas the previous S21 had 4,000mAh.
When it comes to charging of S21 then a fast 25W wired charging is given and a 15W wireless charging with IP68 weather resistance rating. Both flagships support 5G. Galaxy S21 FE comes with Samsung's Android 12-based One UI 4.0. Now let's move on price, S21 FE with 6GB of RAM and 128GB of storage comes in $699, and  8GB of RAM with 256GB of storage comes in $769.
Let's talk about S21 FE features, it has a plastic back with a matte finish. I think that much has been done with it but want to say to you when you grab it in your hands, you'll feel like literally, it's a flagship beast from seeing display to when using. You don't get a charger inbox.
Now tell, Are you going to buy FE or not?
Which is better to buy Galaxy s21 ultra or Galaxy s20 FE 5g?
First of all, let's talk about their specifications:
Camera:- 108 MP (4 Cameras), 40 MP front-facing
Storage:- 128GB without expandable
Display:– 6.8 inches, 120Hz Refresh rate
Battery:- 5000 mAh
Ram:- 12GB
Processor:- Qualcomm Snapdragon 888
Operating System:- Android 12 Samsung One UI
Price:- Nearly $1500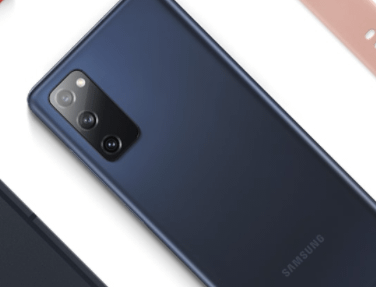 Camera:- 12MP + 12MP + 8MP Rear Camera, 32MP Front Camera
Storage:- 128GB with expandable memory
Display:-  6.5 inch with 120Hz refresh rate
Battery:- 4500 mAh
Processor:- Exynos Octa Core
Price:- $670 on Flipkart
If you have a pocket-friendly budget then go for Galaxy S20 FE 5G but if you have a sufficient amount of money then Galaxy S21 Ultra will be best. I am saying because in terms of specs and looks both are competing tough to each other but Galaxy S21 Ultra 5G wins in terms of faster and smoother experience as it comes to Snapdragon 888proceesssor which is no doubt faster and gives you a quick response while jumping on other apps at a time or multitasking is faster in it.
At last, I just wanna say Please look at your usage and budget. What you will do with your choice, does it fulfill your needs and expectations or do just wanna go with the trend, It's up to you dear. I hope you got the answer.
Thanks for visiting thebloomtalks.com.