Welcome, bloomer's again here, Today I am going to tell you about the Phone LG velvet phone coming on the 22nd of July,  "Get  "LG VELVET 5G"  today in the US at just $10 " yes you listened to right brother,  let's bloom together to know more about the title Get  "LG VELVET 5G"  today in the US at just $10 at an affordable price which I will tell you at last:-
Get  "LG VELVET 5G"  today in the US at just $10
LG velvet phone is about to launch today in the US in e-commerce platforms, In India, it may be launched at 6th of august
, the phone has literally many features which are interesting to tell you, brother, As the competitors are just front of this phone in terms of price, specs, launching date, etc. I will also tell you about how to buy this phone in just $10 per installment in the U.S and in other countries, I will also tell you the competitors of this phone, what may be the expected price offered by LG, specs, At & T company role in this phone, cloud storage by
AT&T
company for this phone, and other such paid features of this phone given by LG.
Brother, you can buy it now because At&t gives you this phone at the $10 per month installments, for more information visit AT&T.
SPECIFICATIONS 

DISPLAY:-   6.8 inches (17.27 cm), 1080 X 2460 pixels, with a waterdrop notch at the top, P-OLED display, pixel density is 395ppi, with multi-touch,  8.81% screen to body ratio.
DESIGN:– height  (167.1mm), width (74.1mm), thickness (7.9mm), (aurora white, aurora green, aurora gray, illusion sunset) colors, waterproof design, dustproof, 180 grams weight
RAM:- 8 GB with 128 GB of storage and expandable up to 1 terabyte
PROCESSOR:-  Qualcomm Snapdragon 765G
CAMERAS:– rear camera ( 48 MP + 8MP + 5MP, front camera (16 MP), Resolution (48 MP f /1.8 primary camera + 8 MP f/2.2, wide-angle, ultra-wide-angle camera +   5 MP f/2.4 camera,  autofocus (yes), physical aperture (F 1.8),  LED flash, 8000 x 6000 pixels image resolution, exposure compensation, ISO control, continuous shooting mode, High dynamic range mode (HDR), it also has digital zooming with auto flash, face detection, touch to focus mode, you can record videos at 3840 x 2160 with 30 fps(frame per second),  you can record your videos with the front camera at 1920×1080 with 30fps
BATTERY:- 4300 mAh Li-on type with wireless charging, quick charging or fast charging 30w, USB Type-C
MODEL:-   LG velvet
OPERATING SYSTEM:-  Android  version 10
SIM SLOT:-   Dual sim, GSM + GSM, 5G supported, 3G supported, 2G supported with GPRS and  EDGE
FINGERPRINT SENSOR:- YES available
QUICK CHARGING:- YES  available
COMMON SPECS:-  LG velvet has wifi 802.11, b/g/n, mobile hotspot, Bluetooth version 5.0, GPS, Glonass, NFC, audio jack 3.5mm, loudspeaker
SENSORS:-  light sensor, proximity sensor, accelerometer, compass, gyroscope
PERFORMANCE:- chipset (Qualcomm snapdragon 765G), octa-core(2.4 GHz, single core), kyro 475 + 2.2 GHz, single core, kyro 475 + 1.8 GHz, hexa core, Kyro 475
ARCHITECTURE:-  64 bit, with Adreno graphics Adreno 620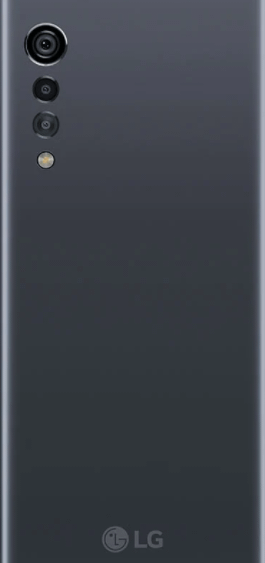 LG's velvet is now available in the US, for your knowledge it has already available in South Korea and several European countries. AT&T launches the 5G network with this LG's velvet with its own 600Hz network. AT&T will launch this phone with LG in offline markets on the 7th of august in all countries like the US, India, Arab, etc, AT&T actually wants to stabilize their 5G network all over the world so they are currently pop-up with this phone launching. LG velvet is introduced by AT&T LG to deliver the fastest 5G network with this phone.
What is AT&T?
At &T Inc is an American multinational conglomerate holding company, headquartered is situated in Whiteacre Tower in Downtown Dallas, Texas. It is known to be the world's largest telecommunication company which has the largest providers of mobile telephone services and also has a tag of becoming the largest provider of fixed telephone services in the United States.
According to my, it has tough competitors in the market which obviously have more specs than it on the same price which it demands brother. Now I want to tell it's tough competitors available in the market:-
1) Oneplus 8 pro (54,999)
2) Sony Xperia 1 (54,999) *not launched (expected price)
3) Motorola Edge (57,810) *not launched (expected price)
4) LG V60 ThinQ (79,990) *not launched (expected price)
6) Sony Xperia 10II (27,999) *not launched (expected price)
7) Motorola Edge Plus (74,999) *not launched (expected price)
8) Xiaomi Redmi Note 9 pro (16,999)
9) LG G8X THIN Q (54,990)
10) LG G9 ThinQ (54,990)  *not launched (expected price)
I am just comparing LG's velvet with the above phones because the top 5 has more features than it at that price and also has a sleek design with more curves, you can buy any of them including LG's velvet also, they all are beast phones brother.
But hereby, I want to say that LG should have given advanced processors like snapdragon 850 + chipsets so that it can beat all and become the flagship phone of 2020.
The one more thing I want to say is that it has a faster web experience, apps are loaded in a point second, heavy games are running very smoothly, as the display is of 60 hertz(Hz) brother.
The main feature attracting to me apart from specs is that it has an ASMR camera and it also supports STYLUS but you have to buy externally (buy it from amazon). Now thinking about what is ASMR CAMERA then let me tell you, brother, in a simple way:-
ASMR CAMERA

:- ASMR camera is ( autonomous sensory meridian response) that enables the photographer to get on their scalp, neck, and upper spine when triggered by sounds of cameras. It actually gives full camera-like features to it.
LG's velvet expected price is $737 or Indian rupees 54,999INR. You can buy it from AT&T Website, also from amazon's brother.