Welcome bloomers again here, In this blog, I am going to talk about "Why Amazon Prime increased their subscription price? Amazon Prime Video is a video streaming service like watching TV shows and movies. Amazon Prime has 100M+ downloads in Google Play Store.
Amazon is about to increase the price of Prime from $119 to $139 in the US. The cause for is to recover the costs from the board, from shipping to labor to construction, analysts said.
The price will be changed to $139 for the new users on 18th of Feb and for the users who are already a member will be seen just 25th of march. Also, the monthly plans of Amazon prime are about to increase from $12.99 to $14.99.
Amazon CEO Andy Jassy told me there are some cost hikes that the company is facing are "short-term challenges" but definitely continuing in the next months.
Amazon Prime Video App
The annual price of Amazon Prime may increase in other countries each year but till now there is no announcements. Amazon said " the continuous increment of prime member benefits as well as an increase in wages and transportation costs". It is the only reason for increasing Amazon Prime service price. Prices of the prime are not going to increase in other countries for now.
The increment in price will lead to Amazon's income dipping low in the final quarter of 2021. A huge downfall in the prime's revenue from $6.9 billion to $3.5 billion extracted from earnings statement. In the second quarter again Amazon's profit has fallen down.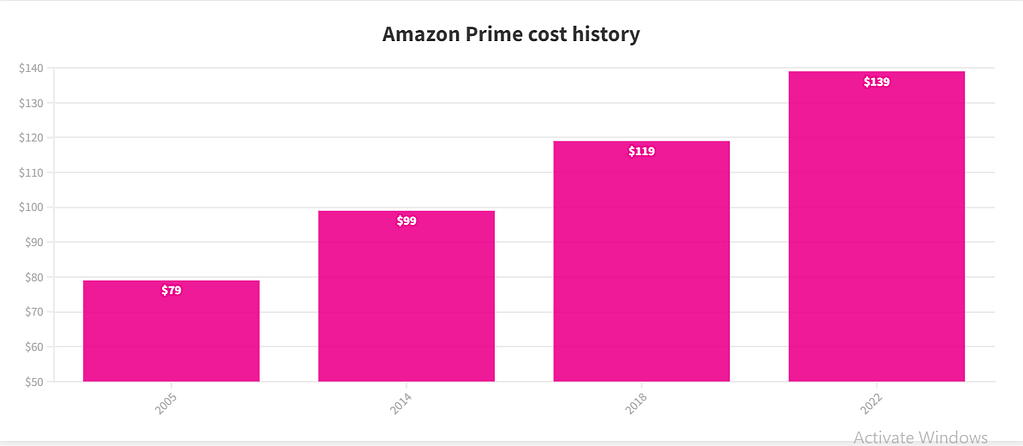 Amazon's Prime was $119 in April 2018, this increase was caused after 4 years in Prime's history and again after 4 years, the price increased. In April 2018, also during these days amazon faced certain losses in profits because of shipping and other services.
Read now:- This Google Update will improve your working in Gmail
Prime price was $79 in 2005 and continued till 2014. Amazon Prime crossed 200 million subscribers in 2021. After this, Amazon continued its services, shipping costs, fast delivery services, music streaming, Twitch perks, prime video, and much more offered.
Jassy said "Amazon felt that the higher costs are from labor supply shortages and pressures during the holidays", these problems continued in the first quarter due to omicron.
Thanks for visiting thebloomtalks.com.